I have introduced to The Ordinary over 2 years ago. Needless to say, I have not looked back. I have struggled with acne for the last 10 years. One day, I decided that I needed to change my routine and throw out some of my drugstore products that weren't even helping with my pores or hyperpigmentation. 
After watching a thousand youtube videos, I finally made an order and let's just say that I was so excited by the variety and prices. I ended up buying nearly everything. 
In this blog post. I am going to go over some of my product empties and let you know whether they were worth it for me and provide a quick review. 
The Ordinary Alpha Arbutin 2%
I purchased this product to help with my hyperpigmentation and it worked wonders. 
I had so many compliments regarding the drastic improvement in my skin. It really does fade those acne scars. But it takes time to work and consistency is key with this one. My skin tone got bright and vibrant. For the first time in a long time. My acne scars took the back seat and my face looked even. It is important to note that this worked alongside my regime. 
The Ordinary Azelaic Acid 10%
The Azelaic acid is a brightening cream that brightens your skin and helps with skin texture. Especially in combination with Alpha Arbutin. It is an alternative to hydroquinone and I love it because I achieve great results without causing irritation and burning to my skin.
The Oridnary Niacinmide 10% + Zinc 1%
This was my first introduction to Niacinamide. It works by reducing the appearance of blemishes. But it also has skin brightening properties. Although, it is no Salicylic Acid it still helps with those pesky little bumps. It can have a sticky feel to it but it is not world ending. 
The Ordinary Salicylic Acid 2% 
After using benzoyl peroxide for years which suddenly stopped working. I switched over to Salicylic Acid and I have not looked back. It works amazing for my acne.
I apply a small amount all over my face or sometimes put it on the specific spot. After the next day, I usually see that the acne has reduced in size. But don't overuse this as it could cause skin irritation and inflammation.
The Ordinary AHA 30% + BHA 2% Peeling Solution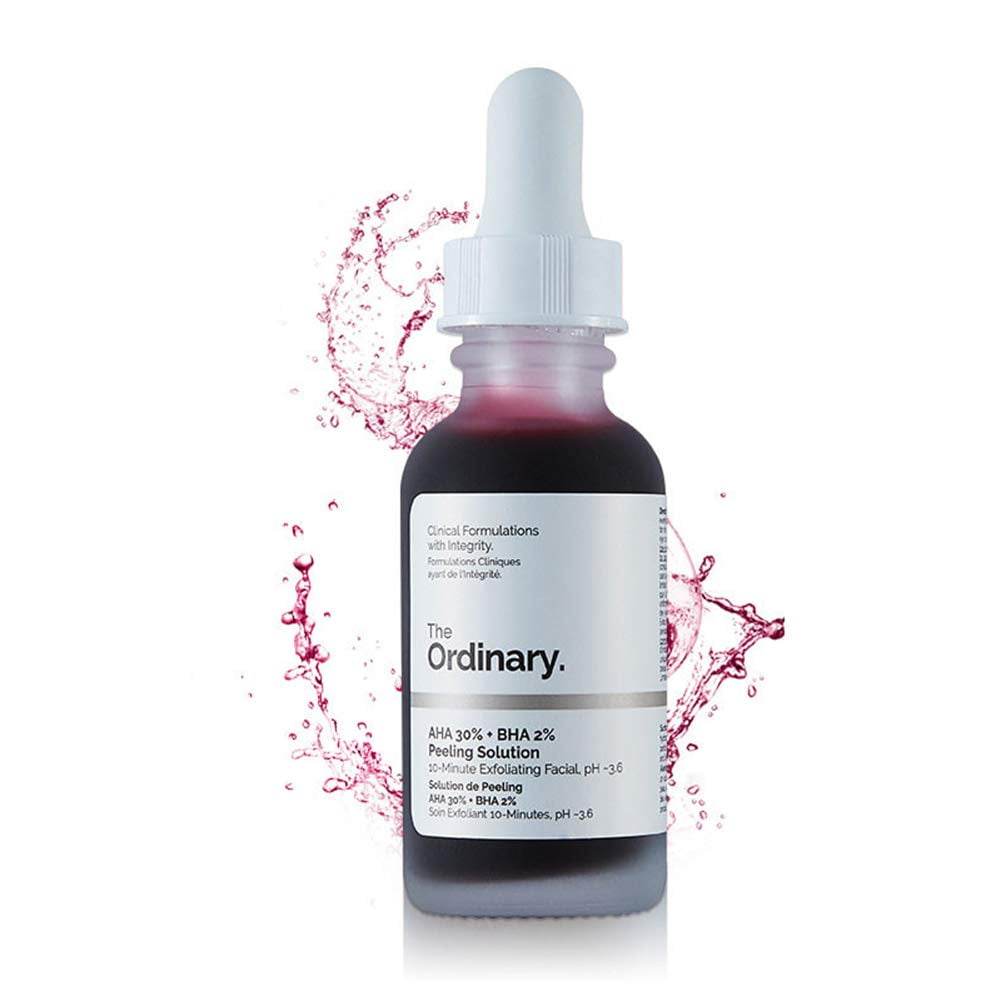 This is a good send. It visually helps your skin appear brighter. I initially started using it twice a week for 10 minutes. But I think this was too much for my skin. I now use it every two weeks or monthly.  If you want visibly brighter and softer skin. Then try this. But it does STING! Do not put it on acne or scabs, you will feel a burning sensation. I try to place it around my spots.
The Ordinary Glycolic Acid 7%
 I do not recommend this if you have acne. It caused so much inflammation and irritation. Although, I loved it and it physically helped with my hyperpigmentation. I had to switch over to the Lactic Acid 5% and it is so much more gentle on my skin. 
When I was using it, I used a cotton pad and ever so slightly swept it across my face. I used it every night, which I do not recommend. Start with twice a week first to test it and assess your skin sensitivity. 
Let us know which of these products you have tried!